I want to share with you one of my all time favorite products! These products each has your health in mind and to help reduce the burden on our planet and our bodies.
Feel free to ask me any questions you may have about any of these amazing products:
History of Norwex
In 1994 Norwex began "Clean without Chemicals" in Norway, soon after microfibre was first manufactured in Sweden.
In 1995 Norwex entered the home party market in Norway and the business grew quickly.
In the spring of 1999 Norwex expanded to Canada and the United States and experienced great success and growth.
The business and product line expanded to include personal care without chemicals.
In 2004 the company expanded into Latvia, Lithuania and Estonia.
In May 2008 Norwex opened in Australia.
In 2014, the Norwex sales force exceeded 60,000 consultants world wide.
I love Norwex!  The initial investment in their products can seem daunting at first. However, I will tell you that I have saved 100's if not 1,000's of dollars using their products.  Plus I have the comfort of knowing that I have no chemicals in my home and since learning about the power of Silver Technology, I know my home is bacteria free at all times.
What is Norwex Microfiber?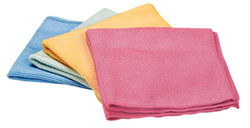 Norwex Microfiber is 1/200th the size of a human hair and can hold up to seven times its weight in matter.  As you lightly wipe the surface, the microfibers attract and draw up even the smallest particles of dust, trapping them in the fibers.
What Is Norwex Antibac* Microfiber?
Norwex Antibac Microfiber is one of the most innovative products in cleaning!  Unlike cotton cloths that will spread the dirt, grease and other particles around, Norwex Microfiber, when used wet, lifts these particles up into the cloth and away from the surface.  Once inside the cloth, the micro silver in the cloth goes to work with self purification properties against the mold,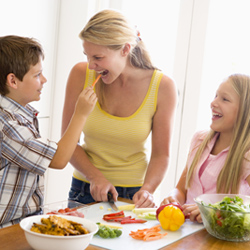 fungi and bacterial odor within 24 hours, so that it is ready to use again. All Norwex Microfiber is backed with an exceptional 2 year warranty.
*Norwex Antibac products contain an antibacterial agent for self-cleansing purposes only.  The agent is solely designed to inhibit bacterial odor, mold, and/or mildew growth within the product.
What Are The Benefits Of Cleaning With Norwex Microfiber?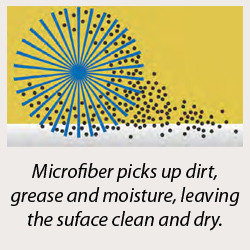 Norwex microfiber cloths are environmentally friendly. They can reduce the consumption of cleaning chemicals in your home up to 90% while at the same time reducing your exposure to toxic fumes.
Save Time and Money
In today's busy world, it has been proven that Norwex products decrease cleaning time by 75% or more. Save money by reducing the use of chemicals and cleaning supplies up to 90%. The average household spends $450 – $600 a year on these items.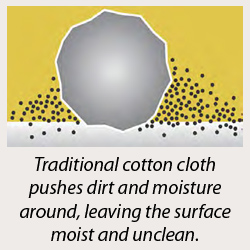 Improve Health
You don't breathe, touch or ingest harmful chemicals. Dirt and dust are removed instead of being spread around. You have a cleaner indoor climate, which reduces allergies.
Better Environment
Enjoy the satisfaction of knowing you are doing your part to preserve the environment for future generations.
Norwex Microfiber Cloths Can Be Used Wet or Dry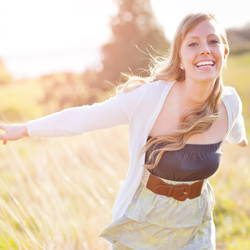 Dry: The static effect created when using Norwex microfiber cloths dry enhances the ability to attract dirt and dust particles. As you lightly wipe the surface, the microfiber attracts and draws up even the smallest particles of dust, trapping them in the fibers until the cloths are laundered.
Wet: The Norwex microfibers work together to give an excellent cleaning effect. Wet, wring and wipe away dirt and debris from all washable surfaces. For spot removing, spray water on the surface being cleaned.
You may contact me directly: Kandy@NaturesWay4Health.com or click below: